You've made the decision to hatch your own chickens, but there are hundreds of egg incubators on the market. But how do you know which one is the best incubator for chicken?
For a long time now, I've been successfully incubating chicken eggs in a variety of incubators. Both my successes and my failures have taught me invaluable lessons.
There's a lot riding on making sure you pick the right egg incubator. If you want a quality incubator, you'll have to pay a quality price. Still, that's no reason to spend the cash on a $3,000 incubator meant for professionals.
This article is an in-depth breakdown of the top 8 egg incubators in 2023 for those who keep chickens at home or on a small farm. And so that you don't have to go looking for it, I'll also provide links to buy it right away!
You may also want to read about the best chickens for eggs.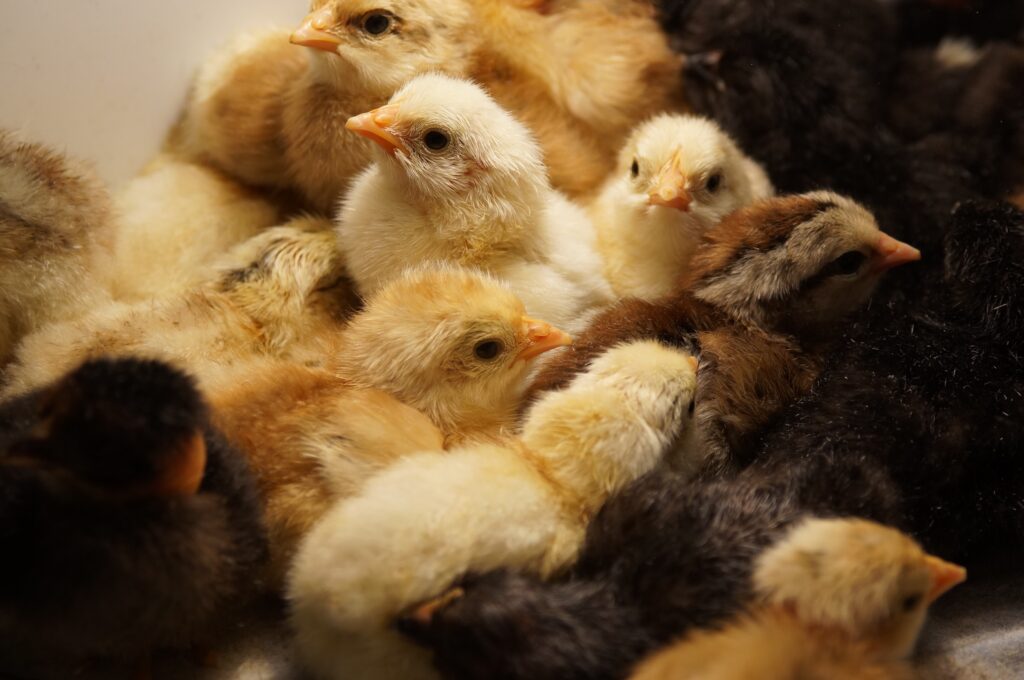 The 5 Best Incubator For Chicken
Do you want to learn more about these incubators? You need not worry; I've got you covered!
1. The Brinsea Mini II EX
Get off the hook if a few chickens in the backyard is your ultimate objective. If you ask me, the best incubator on the market is a Brinsea. The entire selection is of the highest standard, guaranteed to last for three years, and simple to maintain (as long as you register your product). This is a great incubator for chicken.
You can put seven eggs into a Brinsea Mini II EX, so that's a good place to begin. All Brinsea incubators come in three distinct series: Eco, Adv, and EX. The EX line may cost more, but its automatic humidity control makes up for the extra money. I've taken mine on vacation with me without a hitch when it was still operating.
2. Brinsea Mini II Advance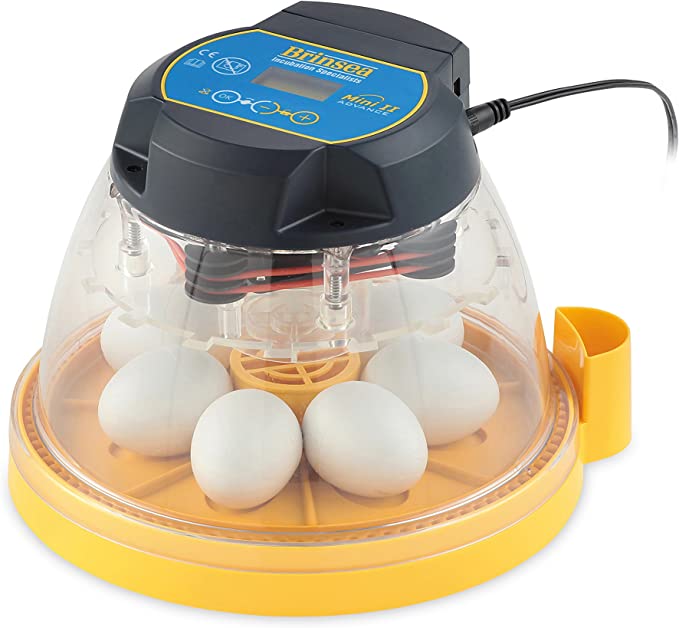 Even though the EX line is Brinsea's best, I understand that not everyone can afford a couple hundred dollars. That's why the Mini II Advance is yet another winning product from this solid firm. The Mini II EX's automatic humidity control is what drives up its price, so the Mini's cheaper because of the manual control.
Automatic temperature regulation, an egg turner, a large window, and simple maintenance remain among its other notable features. Egg-turning intervals can be set anywhere from 15 minutes to 180 minutes. You get the best of both worlds with this choice.
Incubator size is important if you intend to hatch ducklings. It's not quite big enough for ducklings.
3. Incubator Model KEBONNIXS 12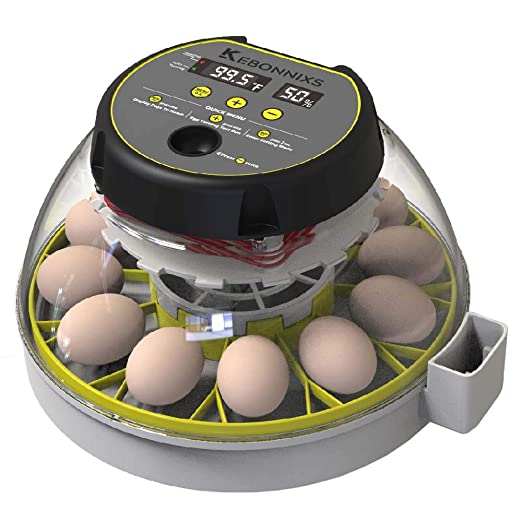 It's great that this incubator can accommodate 12 eggs, as fertile eggs are typically sold in multiples of 12. Though it has a digital readout of temperature and humidity, you should still use an additional thermometer and hygrometer to double-check its readings. However, it is convenient that you can add water from the outside, even though this model requires manual water addition for humidity regulation. Do not bother lifting the cap!
If you want to see your baby chicks hatch and grow, this model includes a built-in egg candler. Plus, you won't have to worry about forgetting to turn off the egg turner in the final three days leading up to the hatch.
The floor is slippery, which could cause the girls to hurt their legs if they try to walk on it.
4. The Brinsea Ovation 28 EX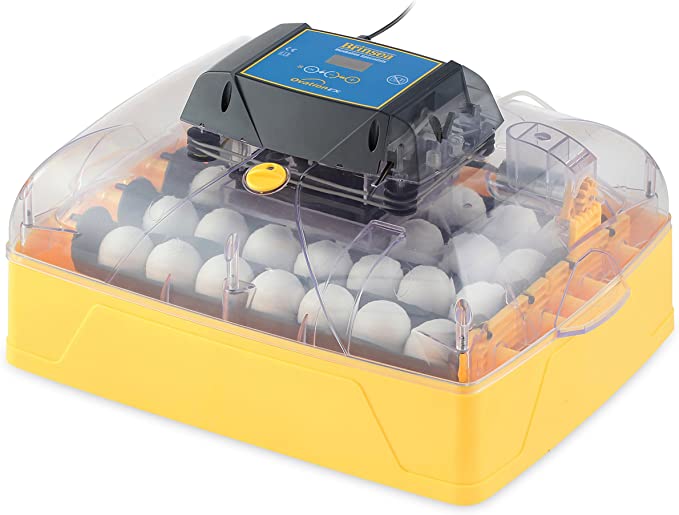 My favorite incubator is the Brinsea Ovation 28 EX. A resounding victory, without question. Since I enjoy using it so much, I've considered purchasing a second one. It's the perfect size, and every time I've used it, the eggs have hatched beautifully. This is a great incubator for chicken coops.
The incubator is fully automated, making it a true "set it and forget it" solution. I've taken it with me on vacations around the world and never worried about it. The large see-through window allows you to keep an eye on the hatch while you clean, and the various parts are easily removable.
The precision and reliability of this incubator are its best features. It has been proven through the use of multiple thermometers and hygrometers that this incubator is accurately calibrated. Having no need to adjust it or fret that something is wrong is fantastic.
Do not feel obligated to purchase expensive replacement humidity sponges from the manufacturer. Simple $2 kitchen sponges from the grocery store work wonderfully after being cut in half.
5. Manna Pro Nurture Right 360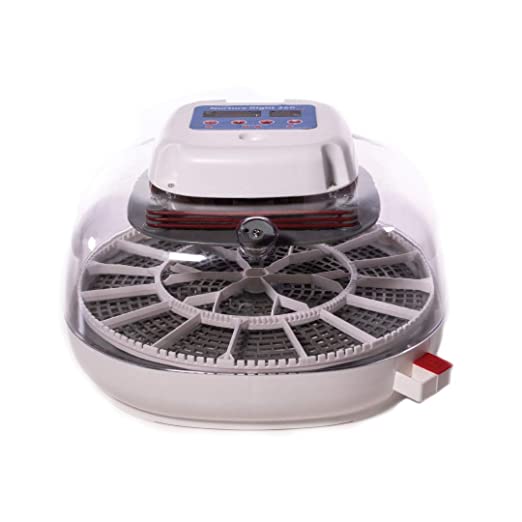 If you're on a tight budget but still need to hatch a sizable number of eggs, the Manna Pro Nurture Right 360 Incubator is a fantastic choice (it fits 22). With the exception of the humidity setting, it operates completely automatically. If you want it to stay the same, you'll have to keep adding water to it by hand. The automatic shutoff of egg rotation three days prior to hatching is a nice touch to the 21-day countdown timer.
Reviews indicate that the turner has difficulty with heavier eggs and makes a loud beeping sound when it engages. As an added downside, this incubator can be trickier to disinfect than others.
HINT: Take care not to drop anything as you lift the lid. Due to the lack of a lip around the edges, eggs or chicks may easily roll out.
After 24 hours, insert additional thermometers and hygrometers to verify its accuracy. To correct an inaccurate digital display, try switching to a different setting.