So, what's the deal with heated chicken waterers? Are heated chicken waterer safe? Should you invest in them? Ah, so many questions!
It might be that time of the year again where you'd have to clean the frozen drinking troughs from where you live. We have all been there, and it's honestly quite terribly dull and frustrating. Wouldn't it be nice to have heated waterers and bases that could self-adjust to the changing temperature?
Well, it isn't the wildest thought one has had. Heated chicken waterers aren't the new big thing anymore. But, the good news is that these heated waterers have seen a significant change in styles, designs, features, and usability over the years.
So, yes, if your flock is in dire need of hydration and from the best possible source, heated chicken waterers can be your ultimate pick this year. To know more about their worth and safety, keep reading!
Are heated chicken waterer safe?
Generally, heated plastic waterers are sometimes a big no-no as they can melt easily and cause a fire. Moreover, these plastic items have been somewhat notorious for putting out heat.
Thus, when chickens feed on them constantly, and owners maintain or clean them, it must always be accompanied with adequate care.
It's the owner's further responsibility to check if this build-up heat is causing issues for the chickens. Furthermore, sometimes these plastic feeders don't come with the base as their covers which can pose even higher threats. Thus, owners should opt for plastic feeders or waterers which have a complete base cover.
Other than that, heated waterers can be highly beneficial for chicken. However, heated waterers can work well with galvanized poultry systems only. Heated waterers are an absolute must, especially if you live in a colder climate.
If you and your birds reside in a cold region, you must invest in a properly heated waterer for chickens so that they can refresh themselves whenever needed without freezing. Your chicken's water might freeze in freezing temperatures or become too cold and uncomfortable for the chickens. This will refrain them from being able to hydrate and replenish their needs.
Moreover, chickens might not feel the need to hydrate themselves as much as they should in both winter and summer. Another reason for such diversion could be due to frostbites, freezing waters, and winds. If you can implement a safe hydration system with a properly heating waterer, your flock can remain hydrated even in the harshest winters.
So, are heated waterers safe?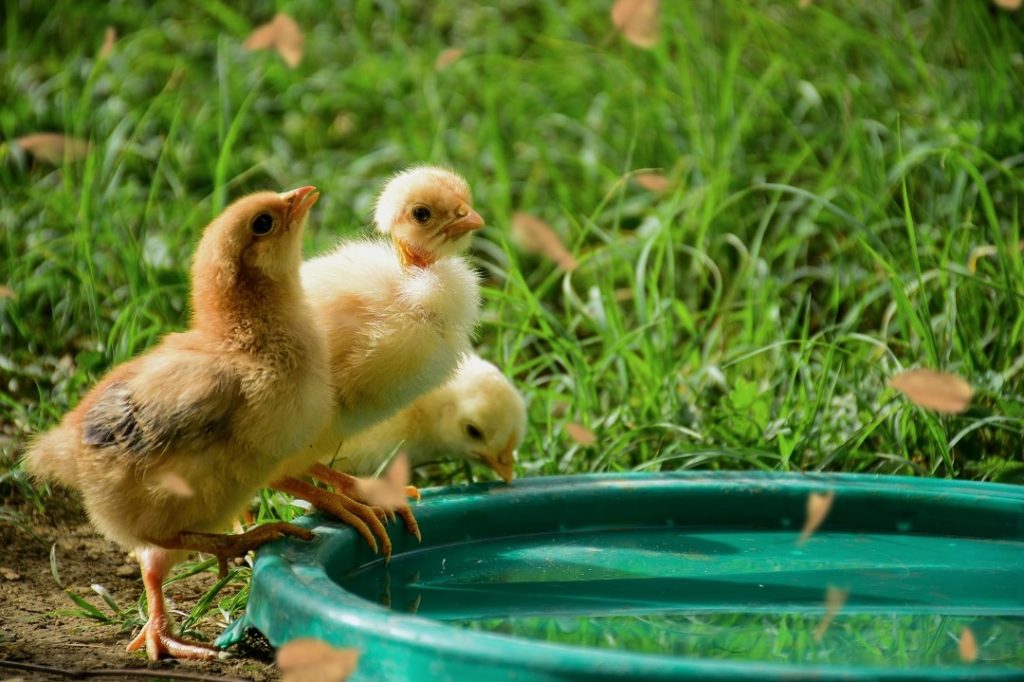 To be fair, people love this product primarily because of how much it contributes to the chicken's well-being and health care. Plastic waterers don't accumulate dirt and rust like galvanized metal, which is a huge plus.
Heated waterers are definitely safe for their no-roost style and design, which can keep the product neat and clean. Moreover, it comes with a nipple which ensures proper cleanliness and makes water intake for the chickens quite convenient.
Not only is a heated waterer safe but also highly effective, especially for winter. However, owners must purchase the heated waterer after thoroughly inspecting the material, construction, safety notes, health hazards, and durability.
Even though heated waterers can genuinely make your lives easier, they can't be bought right off the rack. If you live in a humid climate, you might not know the vital essence of a waterer. However, the fuss becomes a massive deal if you live in the coldest regions.
While purchasing a safely heated waterer, owners also need to consider whether the waterer they're eyeing can handle fluctuating, frigid, or blowing temperatures.
Some of the best and safest heated chicken waterers have automatic thermostat controls. These products can control the power and use of electricity to avoid overconsumption and electrical waste.
Can a plastic chicken waterer kept on a heated base?
Are heated chicken waterer safe? Heated waterer bases work wonders when utilized atop a galvanized metal poultry water. Experts recommend owners avoid utilizing heated waterer bases with a plastic waterer.
Similar to how doctors and experts educate humans on avoiding plastic bottles, especially on a perfect summer day, plastic waterers are no different for chickens either. When these plastic-based waterers get heated, the material can release harmful substances such as bisphenol and antimony or otherwise known as BPA.
This chemical is notorious for human health, so, it's a no-brainer that it can create havoc for chickens too. Furthermore, did you know that exposing plastic materials to heated water or conditions can release these harmful chemicals fifty-five times faster than general?
Other than the fundamental reasons, many flock owners turn down plastic waterers and bases for the material's notorious features and adversities. With all that being said, owners must know that there are uncountable options for drinker heater bases in the market with varying specifications and top-notch features. Make sure you buy a good heated chicken waterer.
To provide the best service for your little feathery flock, you can look into the expert-made products and pick the best one. And the best part is that some of these waterer bases can adjust to fluctuating or harsh temperatures too. Therefore, you don't have to worry about freezing or high humid temperatures anymore; the base can self-adapt to the climate.
Conclusion
Are heated chicken waterer safe? The bottom line is that heated chicken waterers are a must-have. But, more importantly, these are exceptionally safe to use when bought with proper research and care. To be fair, another big plus of owning heated bases and waterers is that they are incredibly durable and long-lasting.
Thus, it will not only serve you and your flock in the long run but will also prove to be an honest investment on your part.
Are heated chicken waterer safe? Here's a note that you must remember; if you're dealing with smaller chicks, you must refrain from using open pans no matter how cute the chicks look in them. In reality, some chicks could freeze to death in open pans or even drown. So, now that you know what the real deal is, you know which basket to put your eggs in. Go ahead and don't delay in making your flock's life a little bit easier.