Hatching goose eggs is an extraordinary journey that allows you to witness the miracle of life firsthand. Whether you're a seasoned breeder or embarking on your first hatch, this comprehensive guide will provide you with the knowledge and techniques needed to successfully incubate and care for goose eggs. From egg selection to brooding, we'll cover every aspect of the hatching process, ensuring the best possible outcomes for your goslings.
You may also want to read about goose farming.
1. Egg Selection: Choosing Healthy and Fertile Eggs
1.1 Obtaining Quality Eggs
When selecting eggs for incubation, choose eggs from healthy parent geese with desirable traits. Look for eggs that are clean, undamaged, and of average size. Avoid eggs with cracks or abnormalities.
1.2 Checking Fertility
To increase the chances of successful hatching, it's crucial to ensure that the eggs you choose are fertile. Candling the eggs around day 7 can help determine fertility by observing the presence of developing embryos.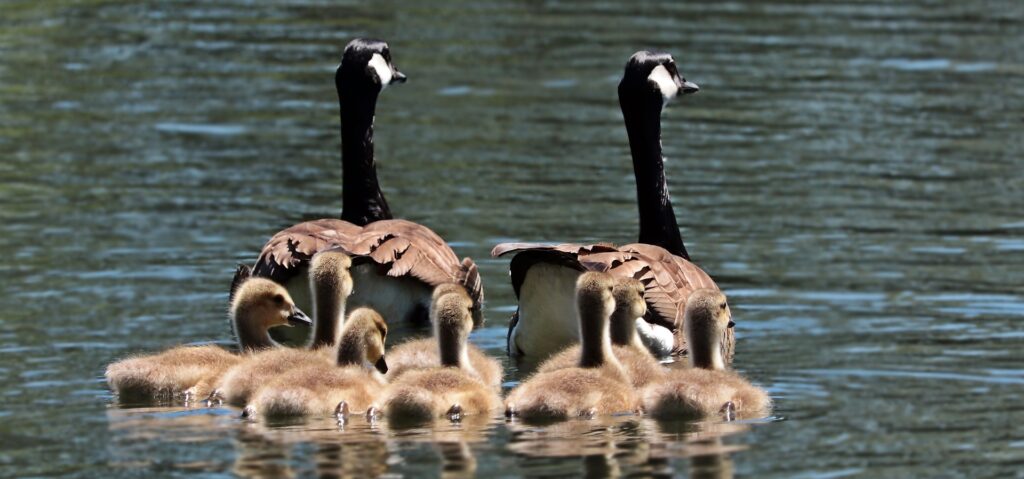 Hatching Goose Eggs
2. Incubation: Creating the Optimal Environment
2.1 Temperature and Humidity
Maintaining proper temperature and humidity levels is essential for successful incubation. The optimal temperature for goose eggs is around 99.5°F (37.5°C), with a humidity range of 50-55% during the first 25 days and increasing to 65-70% during the final days. Make sure to use a good incubator.
2.2 Turning the Eggs
Goose eggs need to be turned regularly to prevent the embryo from sticking to the shell. Turn the eggs manually or use an automatic egg turner. Rotate the eggs at least three times a day until day 25 of incubation.
2.3 Incubation Duration
The incubation period for goose eggs is approximately 28 to 35 days, depending on the specific breed. Monitor the eggs closely and be patient as you await the exciting moment of hatching.
3. Caring for Developing Embryos: Providing Optimal Conditions
3.1 Egg Positioning
Place the eggs in the incubator with the pointed end slightly lower than the blunt end. This positioning helps the embryo orient itself correctly for hatching.
3.2 Monitoring Development
Regularly candle the eggs to track the progress of the developing embryos. Look for signs of healthy growth, such as visible veins and movement within the egg.
4. Hatching Process: Welcoming the Goslings
4.1 Pipping and Hatching
Pipping is the initial stage of hatching when the gosling breaks through the eggshell. Allow the goslings to hatch naturally without interfering, as the process can take several hours or even days. Avoid the temptation to assist unless there are indications of distress.
4.2 Providing a Safe and Warm Environment
Once the goslings have hatched, transfer them to a clean and warm brooder area. Provide a heat source, such as a heat lamp, to maintain a temperature of around 95°F (35°C) for the first week, gradually reducing it thereafter.
5. Brooding and Care: Nurturing the Goslings
5.1 Feeding and Watering
Offer a balanced starter feed formulated for goslings, along with clean and fresh water. Ensure that the feed and water containers are easily accessible and at an appropriate height for the goslings.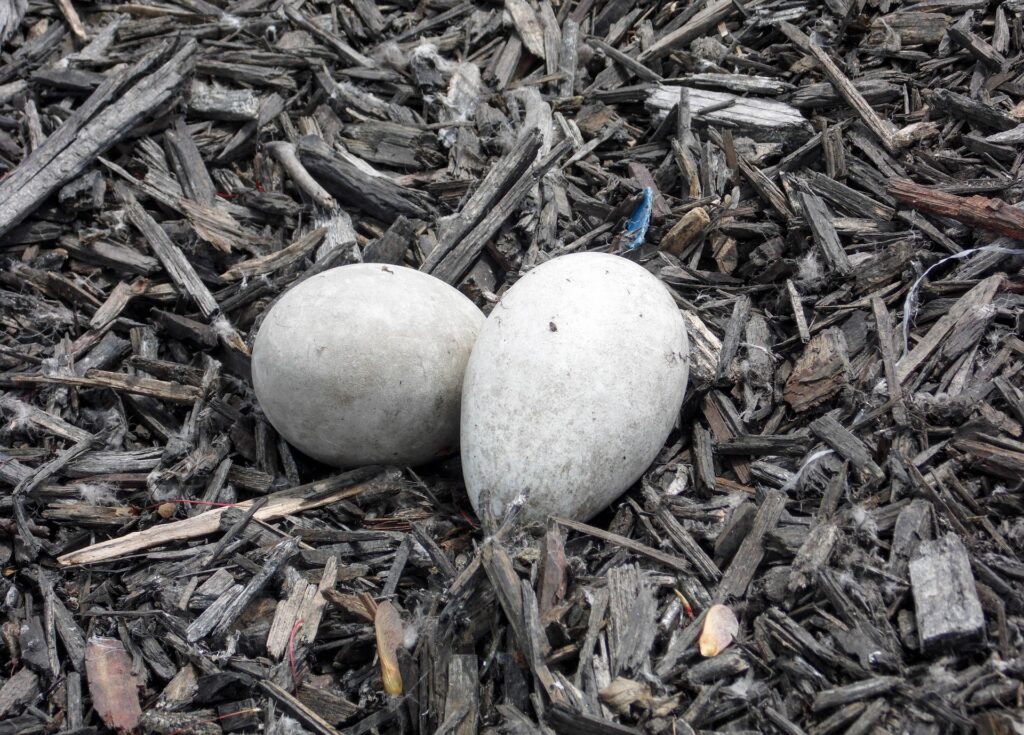 Hatching Goose Eggs
5.2 Brooder Temperature Management
Monitor the brooder temperature to provide a comfortable environment for the goslings. Gradually decrease the temperature by 5°F (2.8 degrees Celsius) each week until reaching the ambient temperature.
5.3 Socialization and Handling
Spend time socializing with the goslings to help them become comfortable with human interaction. Gently handle them to promote trust and ease of handling as they grow.
5.4 Health Monitoring
Regularly monitor the goslings for signs of good health. Watch for active behavior, healthy appetite, clean feathers, and normal droppings. Consult a veterinarian if you notice any abnormalities or concerns.
6. Conclusion: Embracing the Journey of Hatching Goose Eggs
Hatching goose eggs is a rewarding and awe-inspiring experience. By following the proper incubation techniques, providing optimal care, and ensuring a warm and safe environment, you can witness the transformation of fragile eggs into adorable goslings. Remember to exercise patience, attention to detail, and a nurturing mindset as you embark on this remarkable journey.
FAQs (Frequently Asked Questions)
Q: Do goose eggs require a specific type of incubator? A: Goose eggs can be incubated in various types of incubators, including still-air and forced-air models. Ensure that the chosen incubator can maintain consistent temperature and humidity levels.
Q: Can I incubate goose eggs alongside other poultry eggs? A: It's best to incubate goose eggs separately from other poultry eggs due to their unique incubation requirements and longer incubation period.
Q: How often should I turn the goose eggs during incubation? A: Turn the goose eggs at least three times a day until day 25 of incubation. After day 25, stop turning the eggs to allow the embryos to position themselves for hatching.
Q: Is it necessary to assist goslings during the hatching process? A: It's generally best to let goslings hatch naturally without assistance. However, if you notice prolonged struggles or signs of distress, you may consider providing minimal assistance.
Q: When can goslings be introduced to outdoor environments? A: Goslings can be introduced to outdoor environments when they are a few weeks old and have developed sufficient feathers for protection from the elements.